Additional
Curriculum
SCHOOL PROVIDES WORLD CLASS HOLISTIC EDUCATION IN ASSOCIATION WITH
SPAES TARGET IIT & MBBS
EDUCOMP SMART CLASS
XSEED CURRICULUM
SCHOOL EDGE : English Language lab
ABACUS TRAINING
SPAES : Target IIT & MBBS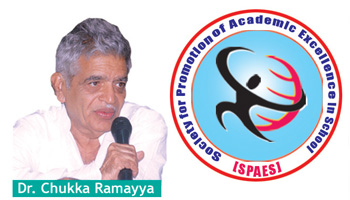 SPAES, Society for Promotion of Academic Excellence in Schools,,,,Founder - President : Dr. Chukka Ramaiah . A very special Programme to mould the students who will determine the future of the nation. To provide students with quality education, develop them to their full potential, and nurture them to lead the country to the next level. It sharpens analytical skills and parallel thinking process, a unique synergy with a combined programme for school studies and competitive exams. It helps students to succeed in top level entrance examinations like IIT, AIEEE, NTSE, Olympiads, SAT etc.
EDUCOMP SMART CLASS: An Innovative Technology to Visualize  Concepts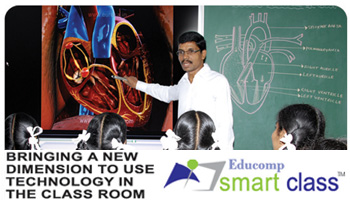 Educomp smartclass brings about a complete transformation in classrooms. The teachers gain complete attention and interest of every child in the class. Every child gets a visual input on how it happens and the concepts are well understood and internalized.
XSEED for  NURSERY TO  GRADE- V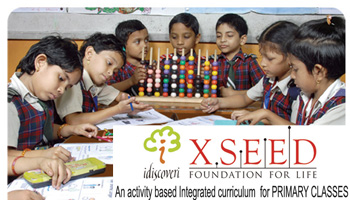 XSEED is a complete education solution designed to transform classroom teaching. XSEED brings the experiential learning concept to life through its practical approach towards syllabus, teacher training and assessment. The XSEED intervention takes place in and beyond the classroom. XSEED strengthens the connection between Students and teachers, an important aspect of school education.
SCHOOL EDGE : English Language lab, Redifining Teaching and Learning of English language through Innovative use of Technology.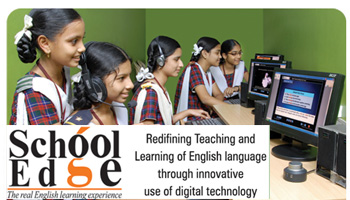 The 21st century has witnessed a revolution in the use of Mobile phones, Emails and Internet. It has ushered in a new world where communication has become language plus soft skills. In modern times the personality of a job seeker is not merely by virtue of his IQ. It is done on the basis of his EQ too. That is, the learner should be equipped to understand the subtle, emotional an cultural nuances and react appropriately. Here lies the importance of acquiring proper communication skills. School Edge English Language Lab Software System is a technically savvy Language Lab to hone the communicative competence. School Edge English Language Lab is a teaching, learning software. It make use of intelligible English that both the native and non - natives speakers of English can apprehend quite easily.
ABACUS TRAINING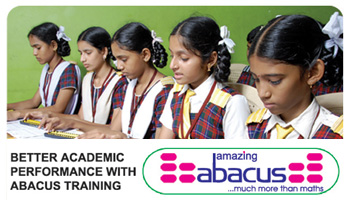 The aim of this abacus training is to improve memory, concentration of the student and helps in building the confidence of the child. It helps in fostering the concept of speed writing and speed reading in a child. The whole training focuses on the development of the right brain and helps to increase the speed and accuracy in a child along with enhancing the mental math skills of students.
The training helps in developing the mental calculation abilities and promoting intuitive thinking along with problem solving capability in the child.